About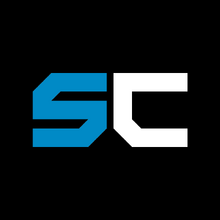 ShitCheat is a cheat made for Garry's Mod by the Madbluntz research and development division, staffed by Caliber . It is a freely available Lua script made to "Cleanse HL2RP of fascist admins and moderators by cheating on their shitty servers until they shut down; to make HL2RP great again.". The cheat is globally compatible with every Garry's Mod game mode, but was made specifically for HL2RP, and as such has special features for that game mode, but no other. The latest version can be grabbed at any time on the dev's pastebin.
The cheat was pasted from a few other cheats, including Negroware and Defcon, with slight modifications.
Since the 2019 Garry's mod update, the Defcon bypasser that came with ShitCheat no longer works, But another bypasser has fixed the issue, but requires an injector.
Features of the most recent version of ShitCheat, but are not limited to:
• Aimbot • Triggerbot • Customizable player ESP • HL2RP chat range display • Hitbox display • Player chams • Item ESP • Item chams • Prop chams (useful for finding the magic radio) • Flashlight spam • Death notifications • Bhop • Clientside crosshair • A larger velocity meter • Laser eyes for players • Multiple chat spam scripts • Client-side freecam • A panic mode that automatically activates when someone attempts to screencap you with serverguard • Pick-up and dupe in radius for HL2RP • Spectator notifications • Other miscellaneous exploits • A kickass custom menu • Console commands for some features, so you can bind shit to keys. • Gratuitous menu display messages and chat spam libraries • On-screen tracers
Community content is available under
CC-BY-SA
unless otherwise noted.